R.L.M.I. Vision Campaign
We are launching our Vision Campaign to bring 2 vital ministries into action and to strengthen the impact of our current ministry.
Real Love Academy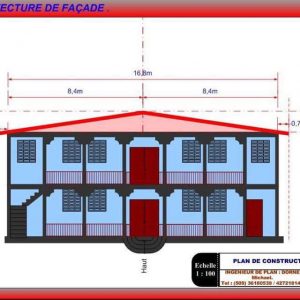 Education is key for a sustainable future for our children and for Haiti. There is no free, public education system in Haiti. Schools in Haiti operate on tuition and outside support. With average income hovering around $2/day, many Haitians cannot afford the tuition costs. Therefore, many do not attend consistently or at all.
Real Love Academy will help provide an affordable, quality education to our children at the orphanage and for the families of Lafiteau and surrounding area. The focus of our curriculum is knowledge, character-development and leadership in a Christian environment to unleash the potential of each of our children. A very small tuition will be requested as an investment in their education however, it will not be a reason for a child not attending school.
RLA will begin as soon as the building is ready and staffing and resources are in place. Our intent is to begin with pre-school equivalent classes up to 3rd grade. We currently have 155 students registered! Additional grades will continue to be added through high school graduation including trade school programs. This is a much-needed resource to prepare children for adulthood and to be leaders. It is vital to our efforts to empower the Haitian people.
Campaign Goal: $47,500. This goal will complete construction of the 1st floor of the eventual 2 story building and provide 4 months of operating budget to start.
Give & Go
Real Love Medical Clinic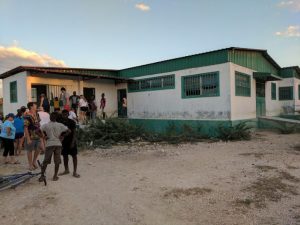 Access to healthcare is limited throughout all of Haiti, but especially, in rural areas. Our mobile clinics have provided emergency and urgent medical care to the people of Minoterie, Thomazeau, Belladere, Monnoville and La Gonave. Our mission teams of medical professionals and support volunteers normally see 150-200 patients in a day on our visits.
In addition, the local mayor has entrusted RLMI with a government -built medical facility to open and operate a primary care clinic in Minoterie-Laffiteau. This wonderful opportunity will provide proper disease management of conditions such as hypertension, diabetes, heart disease, and proper maternity/ neonatal care that give Haitians the shortest lifespan in the Western Hemisphere. The Real Love Clinic will extend this quality medical care and community-health initiatives to the above villages through our mobile outreach. Through record keeping and prescription profiles for each person under our care and education programs, this unheard of level of care in rural Haiti will empower the people to remain healthy and pursue culture changing sustainability.
Your support can provide exam room and office furniture, medical laboratory equipment and supplies, and pharmacy equipment and medications. We also need consistent monthly support to pay the Haitian medical staff and resource our medical ministry. Our desire is to subsidize the medical care so that it is affordable to all persons needing it, and to provide loving care to all regardless of financial ability to pay.
Campaign Goal: $52,000. This goal will complete renovation of the building, provide medical equipment & supplies, furnishings and 4 months of operating budget to start.
Give & Go
Orphanage Loan Payoff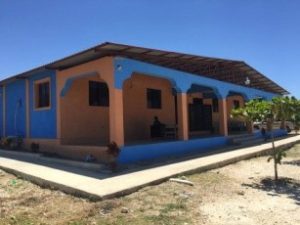 We began our orphanage ministry in a rental house with 7 children. In 2014, we began construction of a new building with a capacity for 64 children on our ministry campus (a former garbage dump). In 2015, we needed to complete the construction as our lease on the rental house was ending. To do this, we executed a 3-year loan. We would like to pay the loan off early so the monthly payment can be used for the orphanage ministry and other programs.

Campaign Goal: $16,000.
Give & Go
---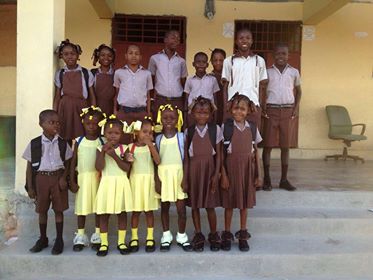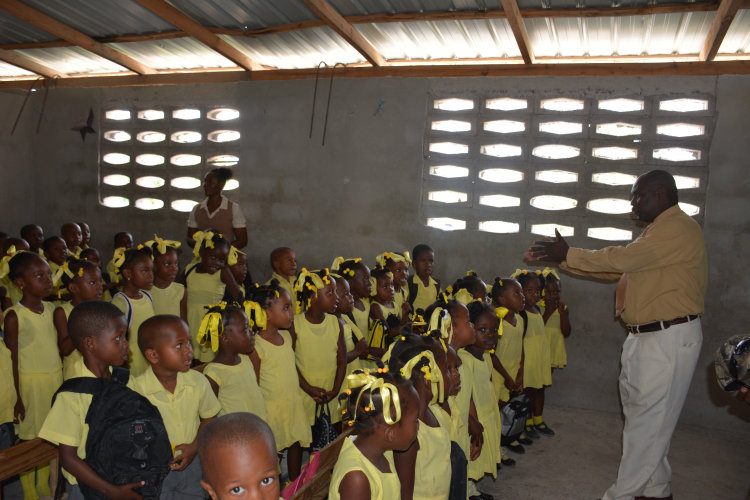 Total Vision Campaign Goal:
$115,500

By Mail or Bank Bill Pay:
RLMI P.O. Box 846 Rutherford College, NC 28671
Online: use the Give & Go button
Designate Vision Campaign to launch these vital ministries forward.
Designate Real Love Academy, Medical Clinic or Orphanage for your monthly support.
Please note: Crosslink Church processes all our contributions with 100% of the funds distributed to RLMI.